ParentMail and Online Payments
ParentMail is an email communication system sent to parents from school. Emails are frequent in nature and include permission requests for school activities throughout the year.
Within ParentMail there is an online payments facility. Parents can make online payments within their ParentMail account in a secure and simple way. Online payments may include educational visits, school journeys, school clubs, breakfast clubs and school meals.
As a parent, you can receive school comunications including letters and emergency messages via text, email or the Parentmail app (iOS and Android only). If you haven't signed up already, please see the school office.
Can all parents that are on parent mail add their emails to the system as we are trying to send more letters out by email.
Can we also ask that when your phone number changes that you make sure the school is aware, so you don't miss out on any important notices.
If you are experiencing any issues booking or making payments for school meals via ParentMail, please contact the school office and we will be happy to help.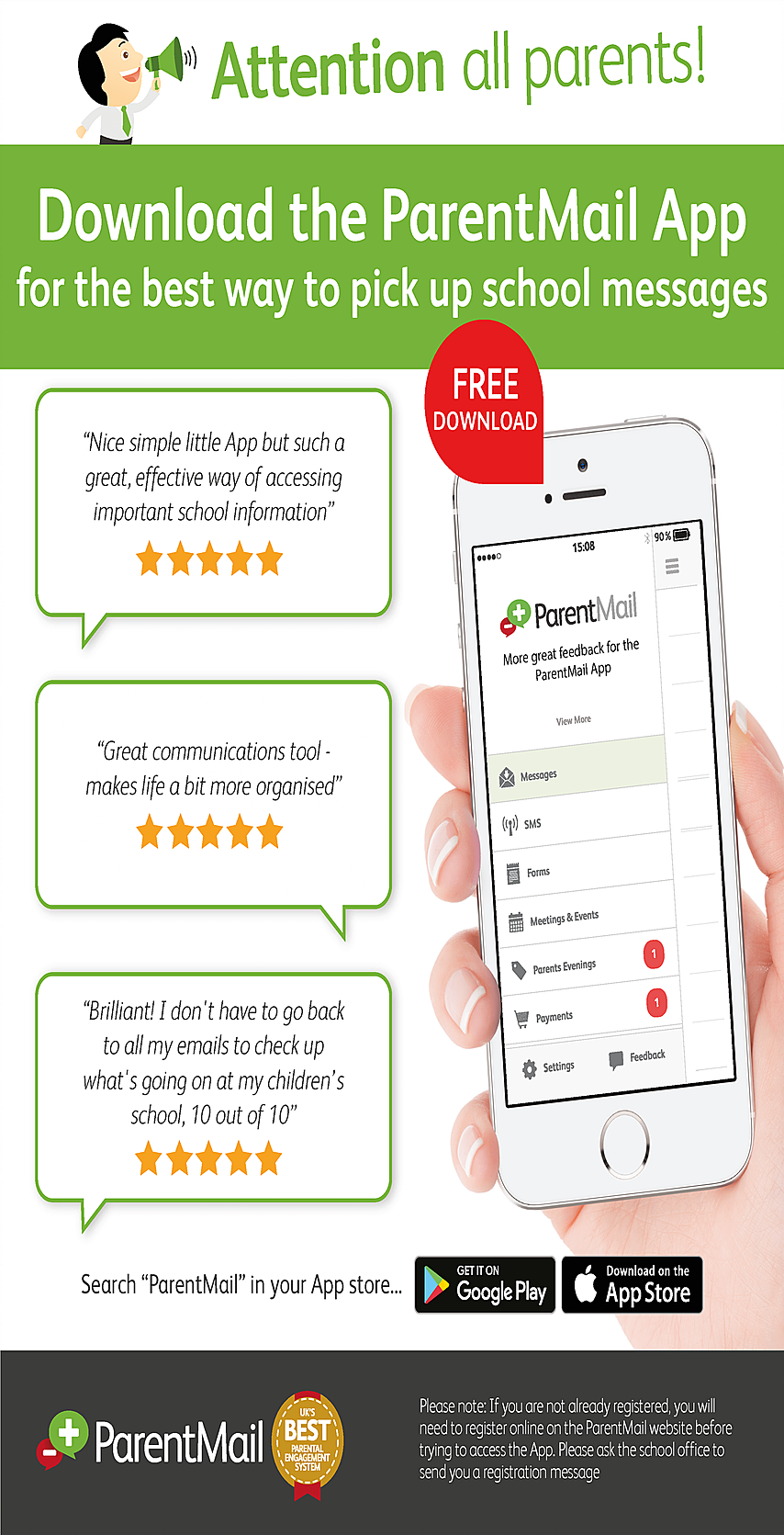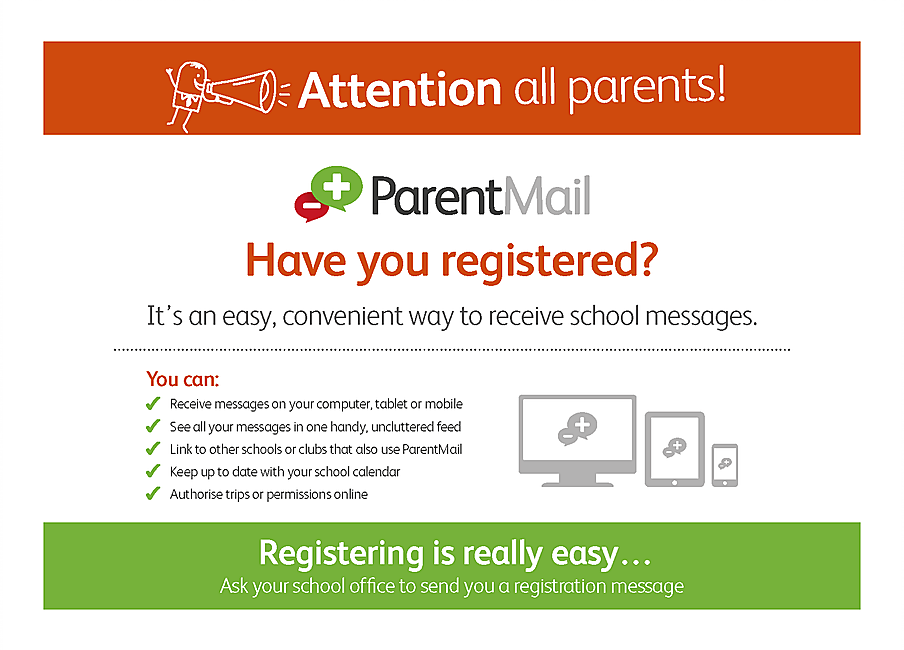 For help with your ParentMail account click here