Our School dogs
Our school dogs Jacq, Neville, Bertie and Watson
Neville and Jacq, our school dogs, have been part of our school for a while now and newest Bertie the bulldog. Jacq is a greyhound. Her colour is called 'blue'. She is a lovely, calm dog with a kind temperament. Neville loves chasing and run around with Jacq to play.
Since Jacq have been at our fabulous school, the children's good behaviour has increased because they both have a unique way of bringing children with everyday difficulties outside their shell and letting their good side shine. If a child is feeling emotional they can visit Neville or Jacq to relieve anxiety and potential stress.
Also if a class' behaviour has been exceptionally high, Neville or Jacq will come up to that specific class (as a reward) and in some of the mornings, the dogs will listen to some of the children read. They can get even reluctant readers to read! Another thing is that every lunchtime, children can join Mr Hawkins as he walks Jacq around our massive field. They try to race Jacq, but she's just too fast!
Jacq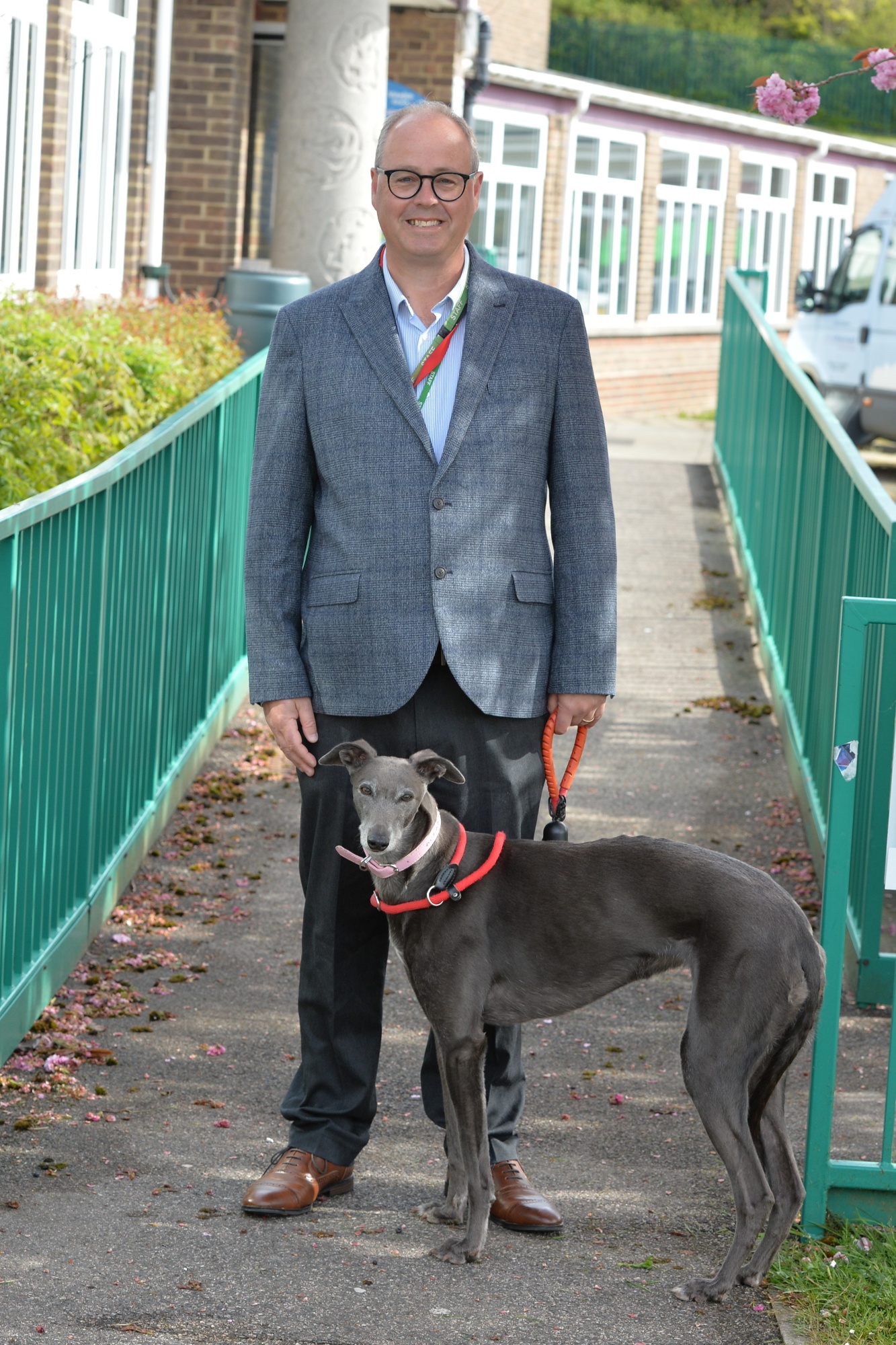 Neville
Neville is one of our wonderful school dogs. He is an excitable Border collie, who started coming to this school when he was very young. Currently, he is 2 years old. While he has been here, Mrs Guy have been training him, but we all try to help teach him how to behave when he is in lessons. When children are well behaved they can help take Neville for a walk around the field at lunch time (he loves to play fetch) and if they do their work well they can spend time with him (he really loves to be stroked and cuddled). We all love having him come to class.
By Imogine Nicholson
"Meet Bertie Bulldog!
He is an Old Type Bulldog who is 2 years old. He lives with Mrs Reynolds and her family but he loves to come to school and gets very excited when he arrives!
He is based in Palace class with the EYFS children but as he is so nosy and friendly, he is often visiting children and staff around the school.
His favourite activities involve anything with food, playing tug of war and having lots of hugs! He also likes to play with the other school dogs, Jacq and Neville, although they find him a little annoying as the moment as he is very excitable and bouncy!
He has learnt a few simple tricks such as sit, down and paw. He likes to show these off to the children and always hopes that they will give him a treat!
Being at school certainly tires him out as he loves all of the attention and the children all love him too! "
Watson
Our Newest addition… Watson
The benefits of animals in schools is well researched, from helping to relieve school-based anxiety to encouraging reluctant readers, our school dogs have become a vital part of our Pastoral Support Team.
In 2021, we are pleased to welcome Watson to our newly formed 'Pawstoral Support Team'. Watson is an English Springer Spaniel and is currently just 5 months old (January 2022). He lives with Mr Carpenter, but he can be found in school every day too.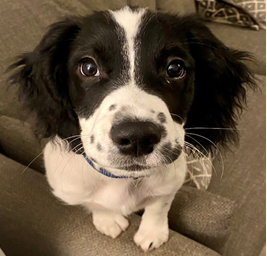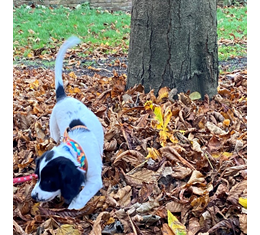 Watson is an inquisitive little pup, who loves to get his nose into everything and explore all the sights and smells of our school.
He can sometime be found down at the office, warming some feet under the desk or checking who is coming in and out of the school, but he is now beginning to spend more time up in the classrooms watching the children learn.
Watson spends much of his time in Palace class, our EYFS classroom, with his best friend Bertie. The children love coming in to see him every morning and taking him out into our outside area to play with his toys.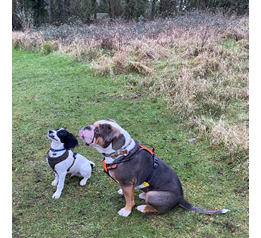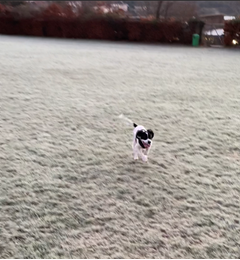 Being a Springer Spaniel means that he has a lot of energy, which means he loves to go onto the field for long walks and runs. He is lucky that there is always a child (or adult) who wants to take him out for some playtime!
If you see Watson around our school, he will probably get very excited to meet someone new and will roll over at your feet… because he LOVES a belly scratch!
We would highly recommend getting a school dog to all primary schools. Thank you for reading.