Our Ethos and British Values
We are keen to promote good Moral Values in all of our pupils and staff, and these are reflected in our School Values: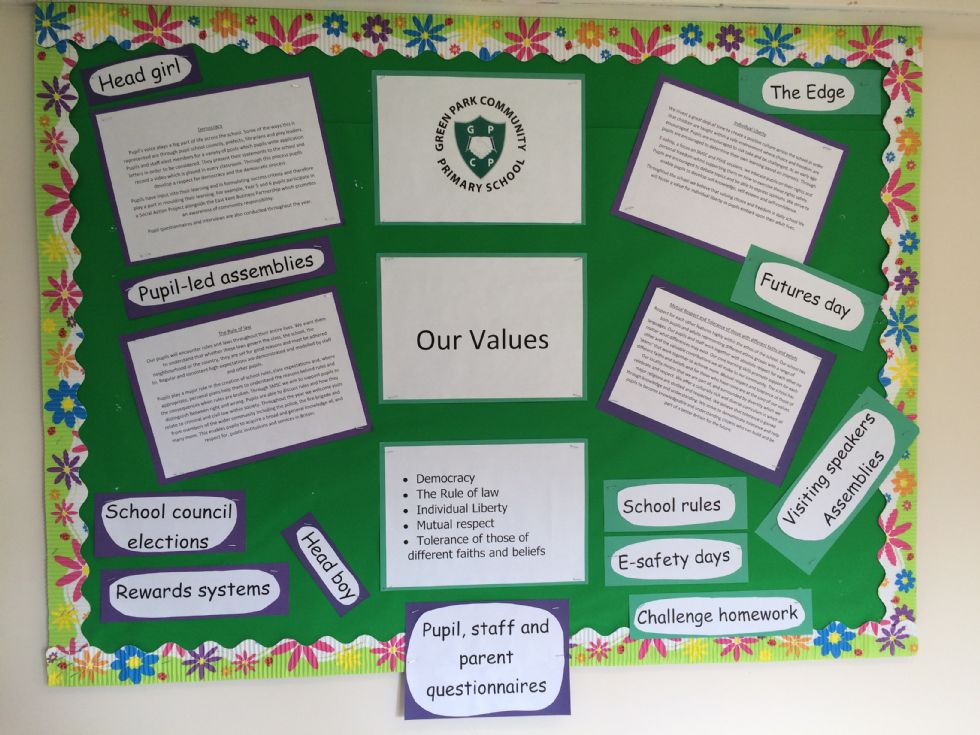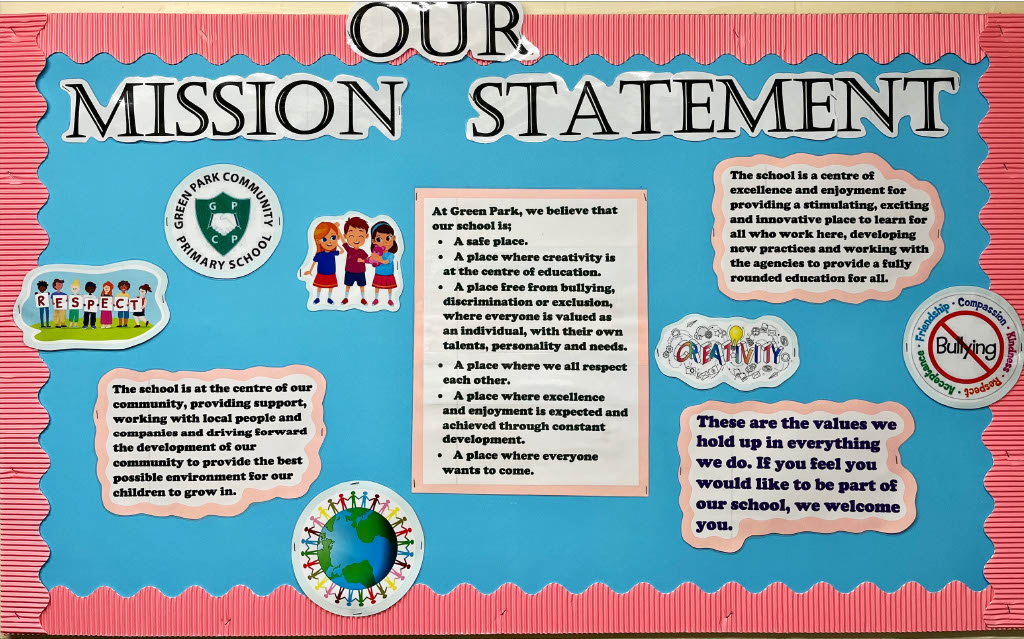 These values are embedded within our School Ethos:
At Green Park we believe our school should be:
A safe place
A place where all respect each other
A place where creativity is at the centre of education
A place free of bullying, discrimination or exclusion, where everybody is valued as an individual, with their own talents, personality and needs.
A place where excellence and enjoyment is expected and achieved through constant development, reflection and hard work.
A place where everyone feels happy to come.
These are the values we hold up in everything we do. If you feel you would like to be part of our school, we welcome you.
Please read the document below to learn about how our school is committed to promoting British Values in agreement with the Department for Education: