Port Lympne - February 2018
Friday 9th February 2018 - In Year R trip to Port Lympne
Port Lympne
Palace Class had an amazing visit to Port Lympne at the end of last term. The children had loved learning about dinosaurs, especially when one hatched in our classroom so meeting some life sized dinosaurs was very exciting!
The children were thrilled to meet some of their favourites: t-rex, diplodocus and triceratops and to see just how enormous some of them were. Some were so small, too small even to ride on and others were so enormous the children could walk underneath them! We loved seeing dinosaurs that looked a little bit like rhinoceroses and elephants and imagining what it would have been like to see them when they were alive.
It may have been a bit of a wet day but the children had a fantastic time, were beautifully behaved and met a few other animals too on their trek around the park! Well done Palace Class, another great day out!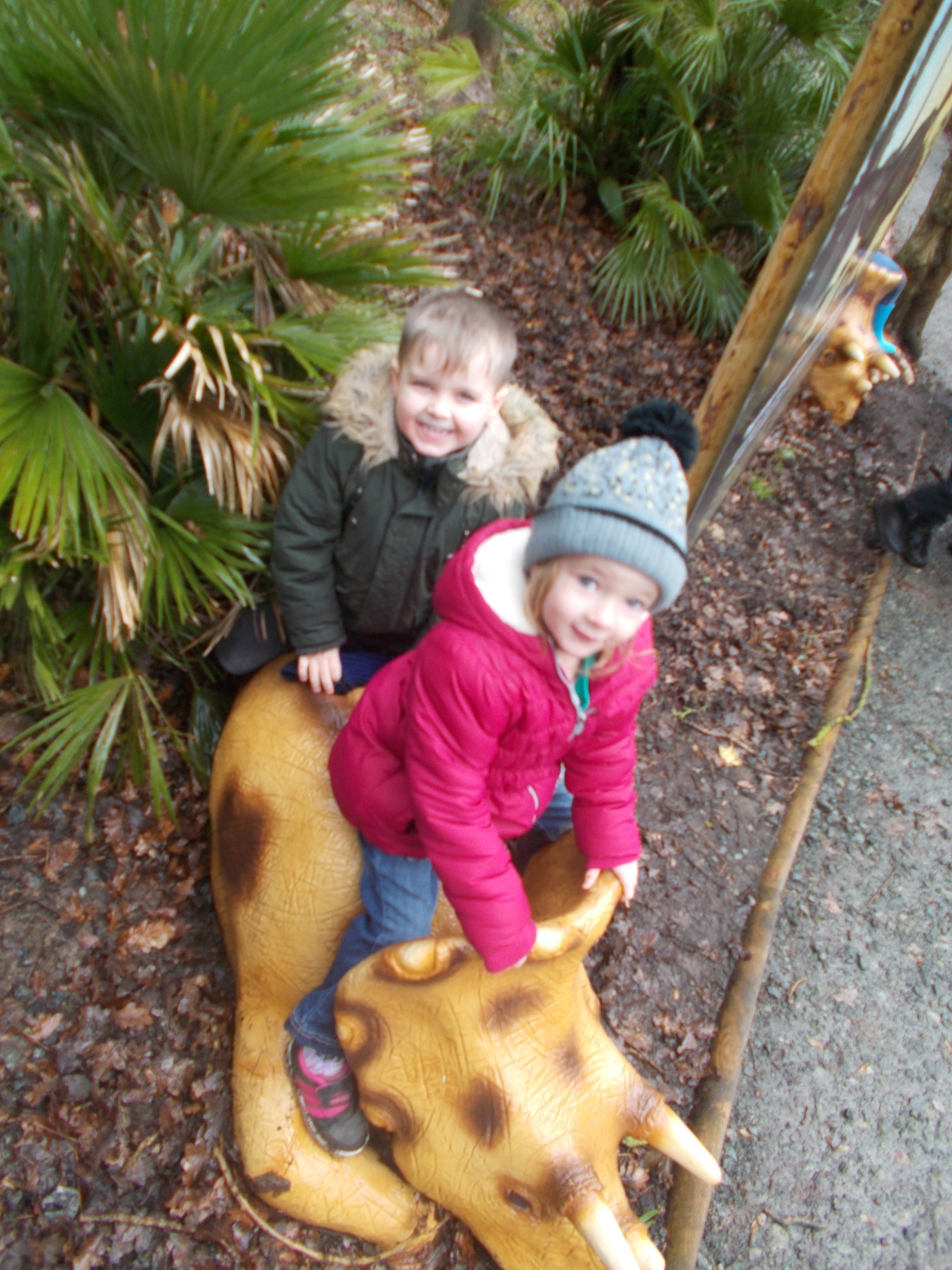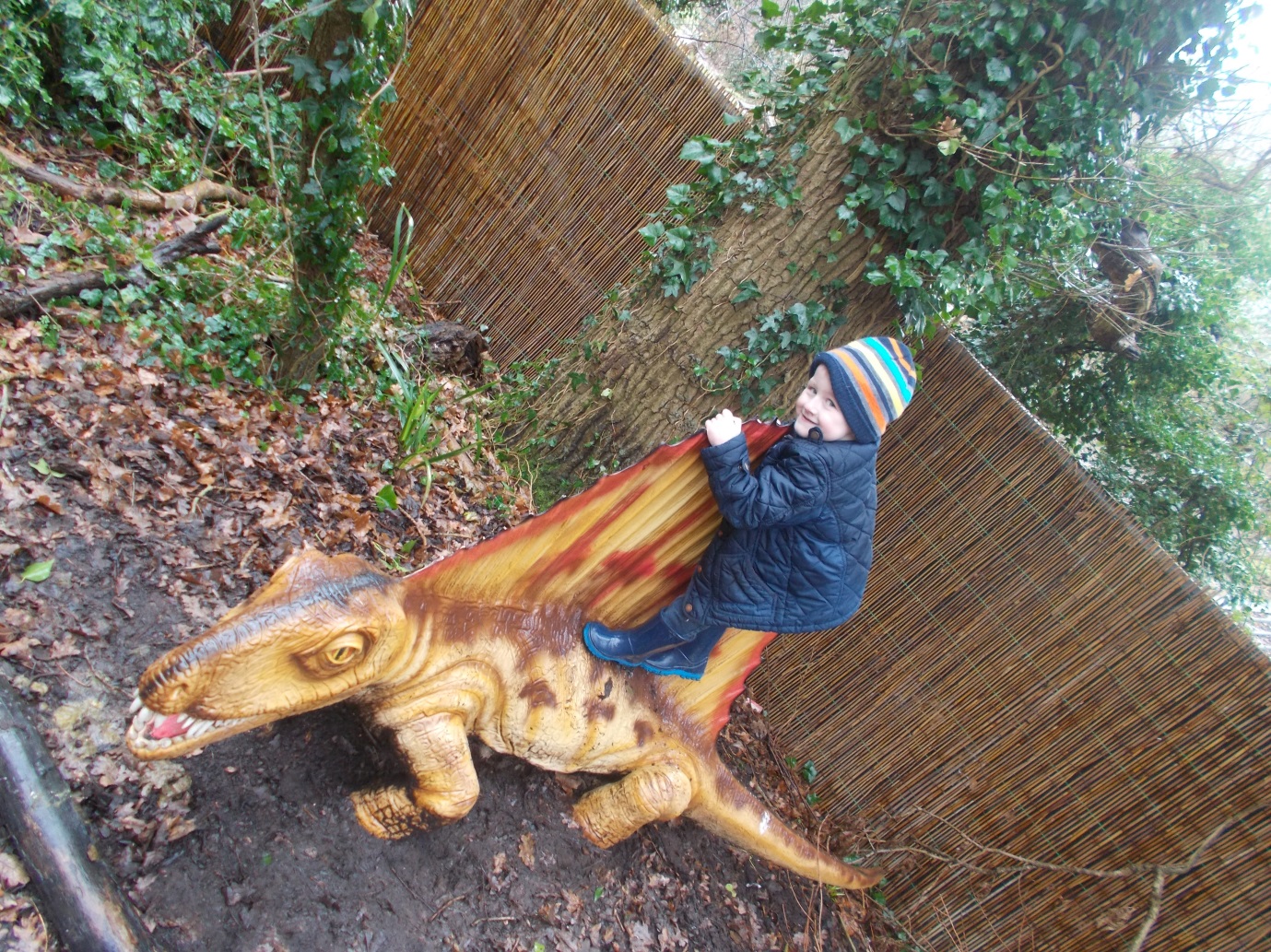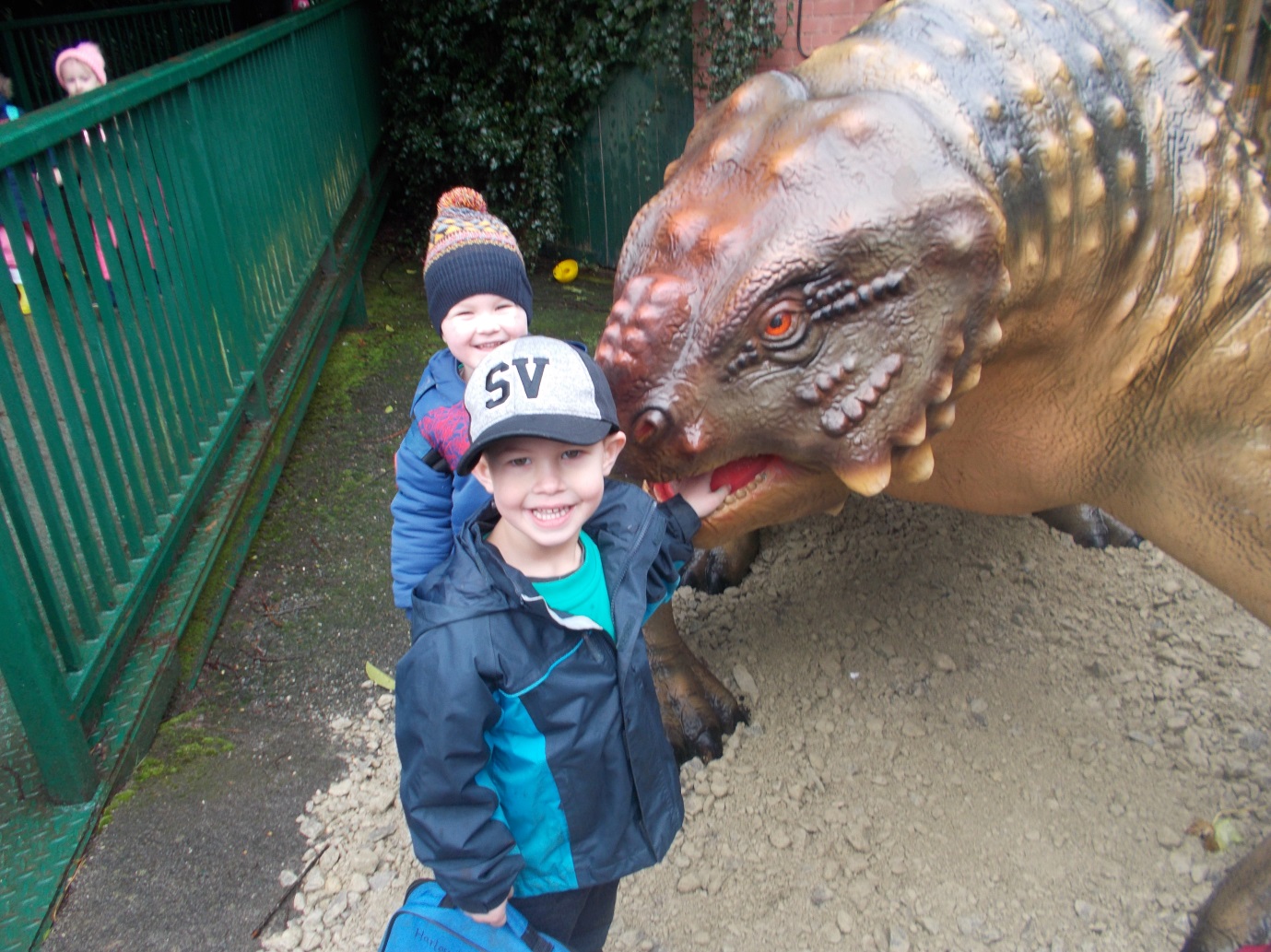 More photos on gallery.